 Rotimi expresses love for wife, Vanessa Mdee & newborn baby in beautiful post
Rotimi has expressed love for his wife, Vanessa Mdee, in a heartfelt appreciation post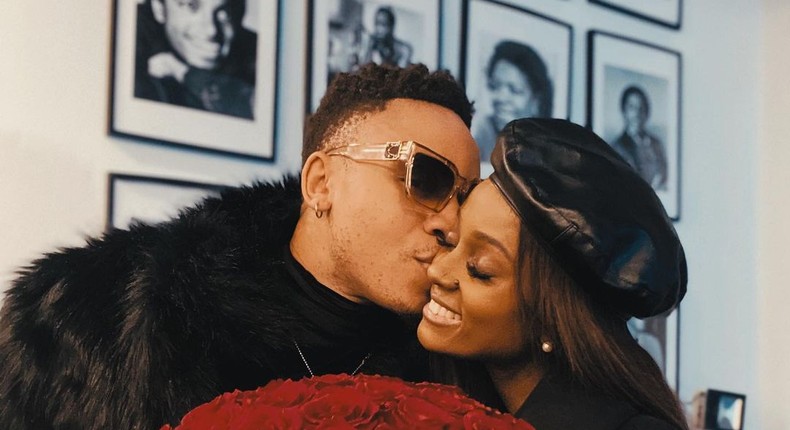 Nigerian-born singer cum actor Olurotimi Akinosho populalry known as Rotimi has melted the hearts of his fans after taking to his Instagram page to celebrate the arrival of his second child with his wife, Vanessa Mdee.
The US-based star shared a picture of him and Vanessa in a hospital room on Sunday, February 5, both beaming with joy and laughter.
In the heartfelt post, Rotimi gushed over his wife, praising her for being his soul mate and supporting him through adversity.
"When you go through life and find someone that will smile with you through any type of adversity… when you find someone that through type of hurdles they will still find a way to laugh with you...
"When fear arises, their first instinct is to grab your hand so you both can share your bravery. Just know you have officially found your soul," Rotimi wrote.
He also shared the post on his Instagram stories, hinting that their baby girl had been safely delivered.
Captioning the bar, he wrote, "our faces say it all...," accompanied by a fire love emoji.
The news of Rotimi and Vanessa's new bundle of joy has been met with an outpouring of love and well-wishes from their fans and family.
Many have taken to the comment section to congratulate the couple on their new addition to the family.
In November 2022, the two lovebirds announced on social media that they were expecting a baby girl.