 Pastor Ezekiel's generous donation of Sh6.6 million makes history
Pastor Ezekiel is one of the most influential clergymen in Kenya, commanding a huge following across the country.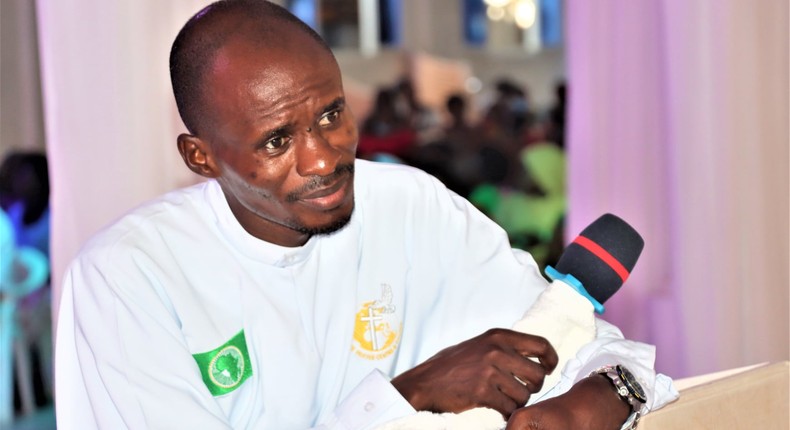 Pastor Ezekiel Odero made a generous contribution of more than Sh6.6 million to help 103 deserving students from Kilifi County attend high school who come from humble backgrounds.
Additionally, he gave each student Sh15,000 to cover their shopping expenses as they begin their first year of high school.
The announcement was made on Sunday, February 19, during a prayer session for the students over the weekend, where he stressed the importance of hard work.
He told the students to prioritise the education and skill they acquire in helping to building the country and give back to their communities.
"This is Sh6,650,000 which is going to help our children's education. You are the future of this country and when you complete school and get jobs please do not export your expertise to foreign countries but we should build our own country," he said.
The Sh6.6 million donation is equivalent to one year's school fees for the students.
Pastor Ezekiel promised to pay the rest of the amount to cover the students' four-year school fees before April.
Constance Dama, an educator, expressed her gratitude for the pastor's kindness.
Dama had been struggling to find sponsors for her students, most of whom come from poor backgrounds.
She was thrilled to hear that all her candidates had finally secured scholarships.
"This girl is the girl that performed well in her village and it pained me when she was struggling to get sponsorship. It was a painful thing because parents were on my neck to help their children join high school yet I had knocked on all doors with no success," Dama spoke.
Kilifi County's Chief Officer for Education, Frederick Nguma, spoke on behalf of the County government, thanking Pastor Odero and noting that his contribution was unprecedented in the area.
"You have done what other churches have never done in the history of our region, we thank you so much," Nguma addressed the gathering.
Pastor Ezekiel is one of the most influential clergymen in Kenya, commanding a huge following across the country.
People travelled coming from all over the country to come and listen to the man of God while others came for healing.